At Osnovna šola Stari grad Užice, Serbia  we have carried out many activities within the project Love Sustainable Society.
May 2022 – A visit to a partner school in Vilnius, Lithuania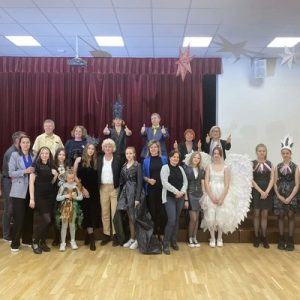 April 2022
International Day of the Planet Earth
Every year on April 22, the International Day of the Planet Earth is celebrated with the aim of raising awareness of environmental threats, as well as drawing attention to the significance of protecting nature and preventing negative consequences to the environment. This year we celebrated this important date with various activities: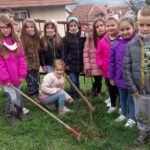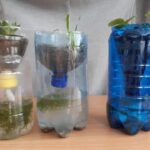 On the Day of planet Earth, we handed the canvas bags that we made from used clothes. We also handed flyers with eco messages.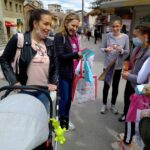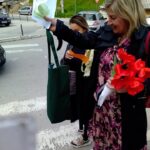 February 2022
First-grade students planted two white pine seedlings.
During planting, they learned about the importance of protecting the environment  and the importance
of afforestation.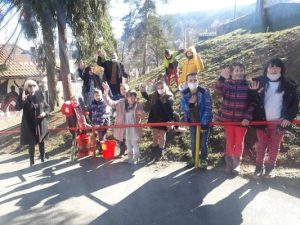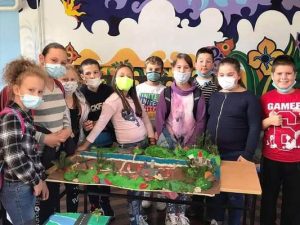 October 2022
Within the project Teaching, art and science third class students realized the project Relief of our region. Modeling clay used for shaping and sculping was made by children,  using only natural materials.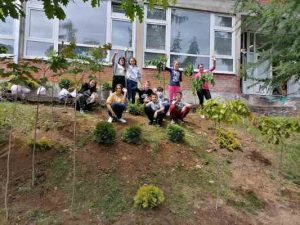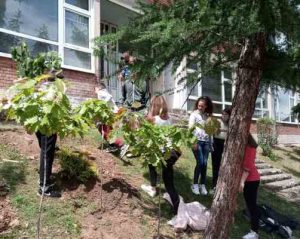 June 2021
Miyawaki Forest
In order to increase biodiversity and sustainable development of our region, the older students planted a mini forest of indigenous species of trees and shrubs.
Medicinal herbs
In order to increase biodiversity and raise awareness of the importance of plants for human health, younger students planted medicinal plants.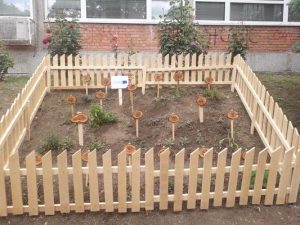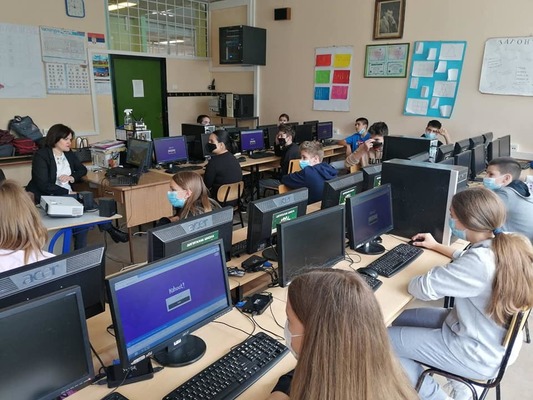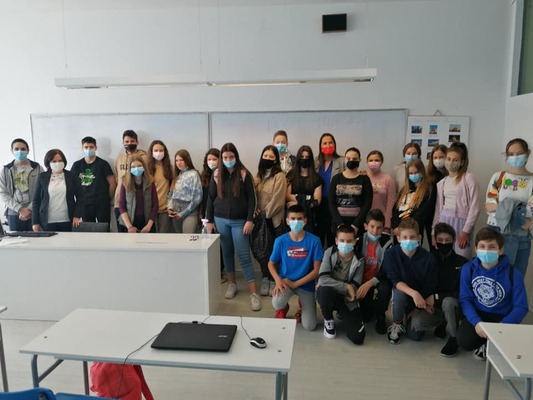 May 2021
On Wednesday, May the 19th, 2021, students of our school participated in the Kahoot quiz with students from schools in Lithuania and Slovenia. The aim was to establish interaction between teachers and students, improve English language skills, and strengthen friendly relations between students and employees of our school and students from Slovenia and Lithuania. The activity was carried out within the Erasmus project Promoting the development of personal knowledge and creating a sustainable lifestyle.
April 2021
Earth Day 
On the occasion of Planet Earth Day, each student of our school made a small contribution to the health of the planet and all living creatures. We planted some plants, composted, cleaned the environment, collected secondary raw materials, sewed canvas bags from discarded materials and distributed them to citizens, and wrote and shared eco messages.
December 2020
Our 3rd and 4th-grade students and their teachers made and exhibited their eco Christmas trees and decorations. They used materials for recycling which they gathered while selecting waste in their households. Their work has been promoted in our school hall and the 'tickets' for the exhibition are plastic bottle caps, as our support to the humanitarian activity Bottle Cap for Handicap.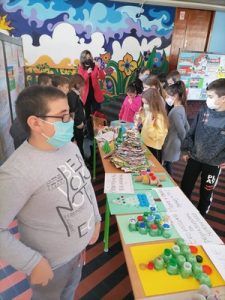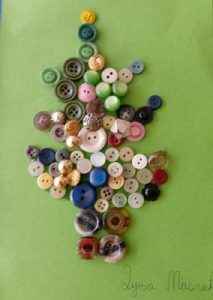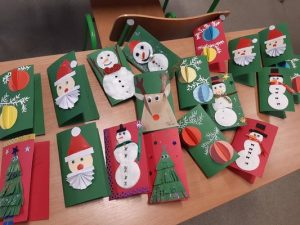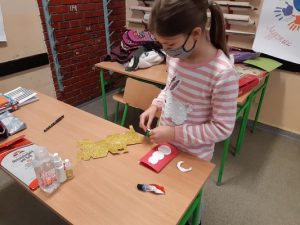 December 2020
Festivity time is coming. Our students traditionally make greeting cards for Christmas and New Year.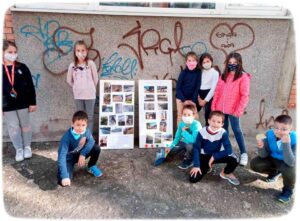 November 2019
On the 7th of November, The European Day of Science, the students presented their work and exhibited their photos in our school hall. They also tried to animate other students to take part in sustainable activities: select garbage at school and at home, collect bottle caps for humanitarian purposes, etc.
Our librarian often organizes literary meetings where students read and discuss literature. This school year they dedicated several meetings to reading Slovenian and Lithuanian authors.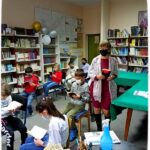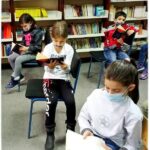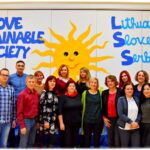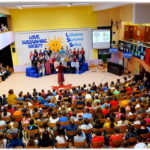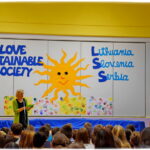 October 2019
A visit to a partner school in Poljčane, Slovenia
October 2019
We presented the project at school to the students, teachers, parents, and the community.
We designed the project bulletin board.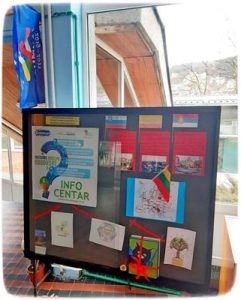 September 21 – 24, 2021
SHORT TERM JOINT STAFF MEETING
Užice, Serbia
Erasmus+ project Love Sustainable Society
                                                      Ana Gudurić
September 21 – 24, 2021
Užice, Serbia
Partner schools:
Vilnius Antakalnis Progymnasium, Vilnius, Lietuva
Osnovna škola Stari Grad, Užice, Srbija
Osnovna šola Anice Černejeve, Makole, Slovenija
Osnovna šola Kajetana Koviča, Poljčane, Slovenija
Programme
SHORT TERM JOINT STAFF MEETING
OF PARTNER SCHOOLS
ERASMUS+ K29 project
Promoting the development of personal knowledge
and creating a sustainable lifestyle
LOVE SUSTAINABLE SOCIETY
Lithuania Slovenia Serbia
Tuesday, September 21, 2021
9 am: Reception at school (performance, presentations, workshops, and a tour around school)
Noon: City Hall, National Museum, Jokanović's house, Church of St. George
4 pm: Hydroelectric power plant
4 pm: Walk along the beach and the canyon of the river Đetinja
Lunchtime
Wednesday, September 22
9 am: Departure for National park Tara (Mitrovac, viewpoint Banjska Stena, the river Vrelo, Bajina Bašta, house on the river Drina)
Lunchtime
4 pm: Memorial center Kadinjača
Thursday, September 23
9 am: Departure for Zlatibor
10 am: Ride-on Gold gondola
12.15 pm: Visit Stopić's cave
2.30 pm: Old village in Sirogojno
Lunchtime                       
Cocktail party
Friday, September 24
8 am:  Departure for Duboko landfill
9 am: Visit and presentation of the landfill
10 am: A visit to Art School of Užice
11 am: Departure for Mokra Gora
1.30 pm: Ride-on Šargan eight railway
Lunchtime
3.30 pm: Project team meeting (evaluation and plans for activities in the new school year)
4.30 pm: Visit of Drvengrad
Departure for the Lithuanian team
Saturday, September 25
Departure for the Slovenian team
1 pm to 4 pm: Slovenian and Lithuanian team meet Belgrade
Lunchtime and departure from Serbia
Sustainable development represents the integral economic, technological, social, and cultural development of society, harmonized with the needs of protection and improvement of the environment, which enables the current and future generations to meet their needs and improve the quality of life.
(Brundtland Commission)
A visit of project partners from Poljčane, Makole and Vilnius in Užice, Serbia
                                                                          Ana Gudurić